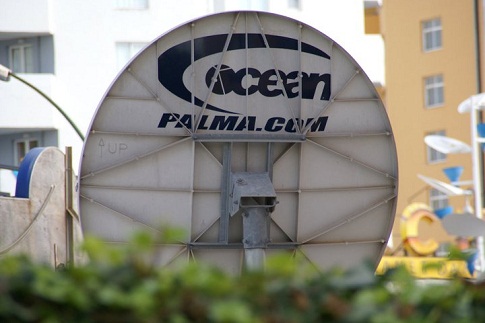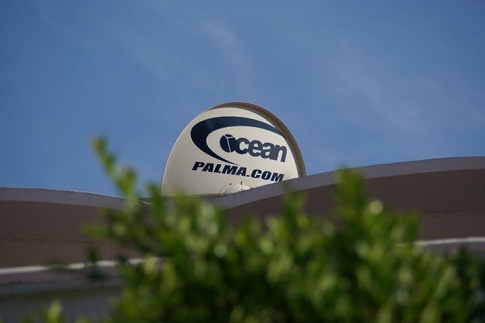 UK Internet TV
BRITBOX
Britbox is a large library of UK sitcoms from the 70s/80s/90s it cost less than 7euros per month, to enjoy Britbox its recommended to watch it on a regular sized TV screen connected to an Apple TV box. Samsung and Panasonic TVs less than 5 years have the Britbox app built-in hence not requiring an external device , it's not recommended to used any exterior device that does not have a rear hard wired connection, hence Ocean TV does not recommend Chromecast or Fire TV unless the main router is less than 4 meters line of sight. You will also need an Ocean TV UK VPN which over a 3-year period cost only 4euros per month.
4K Freesat
The new 4K Freesat box (199Euros in stock) has been tested by Ocean TV, the tuner sensitivity is slightly stronger than Humax Freesat or Sky HD digiboxes , the 4K upscaling on SD live channels and BBC iPlayer is noticeably better on a 4K TV, BBC and ITV players work very well, the box via HDMI even detects the brand of TV so its automatically controls the TV on/off HDMI inputs. The 4K box needs to connected to the Ocean Tv server in the UK, over a 3 year period this only cost 4euros per month. Full 28-day catchup is available on BBC iPlayer ITV Hub Channel 5
Now TV
Ocean TV has extensively tested UK version of Now TV, this is the most reliable and cost-effective solution for Xpats wanting to view UK pay TV in Mallorca https://vimeo.com/369126255
IPTV
BALLYKISSANGEL TV - UK & Irish internet TV sourced from Ireland unbelievably good TV with Catch Up just 14euros per month (we are so confident this is currently the best UK freeview internet Tv service on the island of Mallorca we can give a full 30 days free trial)
What's On - BBC One HD, BBC 2 HD, BBC4 HD, ITV 1 HD, Channel 4 HD, Channel 5 HD, RTE One HD, RTE 2 HD, Virgin Media One, Virgin Media Two, Virgin Media Three, TG4, ITV2, ITV3, ITV4, ITV Be, Film 4, E4, More 4, 5 Star, 5 Select, 5 USA. Quest, Drama, CBS Reality, True Entertainment, Blaze, Horror Channel, Dave, Sony Movie Channel, Sony Crime Channel, Pick, Food Network, Really, Your TV, Movies4Men, Challenge, Create and Craft, Gems TV, CBS Action, CBS Drama, Gems Tv, Yesterday, Dave Ja Vu, Horse & Country, Talking Pictures, 5 Spike, Quest Red, Freesports, BBC Alba, PBS America, Home, Paramount Network, RTE Junior, CBBC, Cbeebies, CITY, Pop, Tiny Pop, Pop Max, EWTN Catholic UK, Revelation, Sky News, BBC News, CNN, RT, CNBC Europe, NDTV, BBC Parliament, Oireachtas TV, Al Jazeera, Euro news, CGTN, France 24, TRT World, Chart Show TV, 4Music, The Vault, Clubland TV, Keep it Country, Box Upfront, The Box, Magic, Kiss, Box Hits, Karrang, Chart Show Hits, Starz TV & UK radio.
BALLYKISSANGEL TV - UK & Irish internet TV sourced from Ireland unbelievably good TV with No Catch Up just 12euros per month
What's On - BBC One HD, BBC 2 HD, BBC4 HD, ITV 1 HD, Channel 4 HD, Channel 5 HD, RTE One HD, RTE 2 HD, Virgin Media One, Virgin Media Two, Virgin Media Three, TG4, ITV2, ITV3, ITV4, ITV Be, Film 4, E4, More 4, 5 Star, 5 Select, 5 USA. Quest, Drama, CBS Reality, True Entertainment, Blaze, Horror Channel, Dave, Sony Movie Channel, Sony Crime Channel, Pick, Food Network, Really, Your TV, Movies4Men, Challenge, Create and Craft, Gems TV, CBS Action, CBS Drama, Gems Tv, Yesterday, Dave Ja Vu, Horse & Country, Talking Pictures, 5 Spike, Quest Red, Freesports, BBC Alba, PBS America, Home, Paramount Network, RTE Junior, CBBC, Cbeebies, CITY, Pop, Tiny Pop, Pop Max, EWTN Catholic UK, Revelation, Sky News, BBC News, CNN, RT, CNBC Europe, NDTV, BBC Parliament, Oireachtas TV, Al Jazeera, Euro news, CGTN, France 24, TRT World, Chart Show TV, 4Music, The Vault, Clubland TV, Keep it Country, Box Upfront, The Box, Magic, Kiss, Box Hits, Karrang, Chart Show Hits, Starz TV & UK radio
For Video Demos Search https://vimeo.com/oceantv